Meet Our Employees
Factory Branding Sales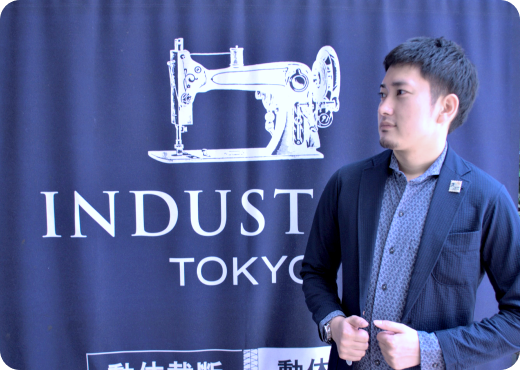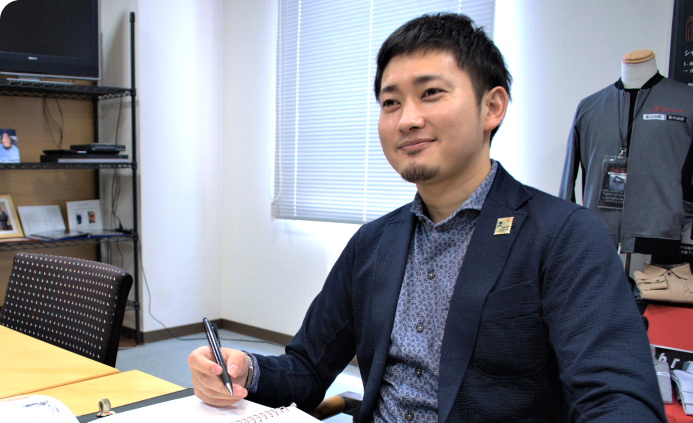 What do you do?
I am in charge of market research, sales trends analysis, product development planning, while constantly thinking what sells. I am also involved in the flow of products until they are actually being sold at stores or over our online store. I also take part in a wide range of sales promotion activities, such as advertisement production to promote our company brand, or planning events at stores that sell our products.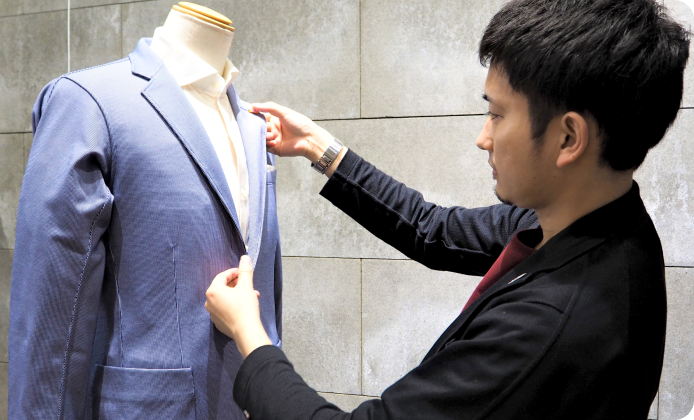 What do you like about your job?
One of the most rewarding aspects of the job is seeing the products I had planned or had been involved in the making, being released. It surely gives me a sense of accomplishment when I see the products I had worked on at stores, and it brings me true joy whenever I see people wearing our clothes on the street, or when our products are actively featured in magazines and on TV. Unlike ordinary apparel manufacturers, being a factory branding business means you can be involved in all aspects of the brand.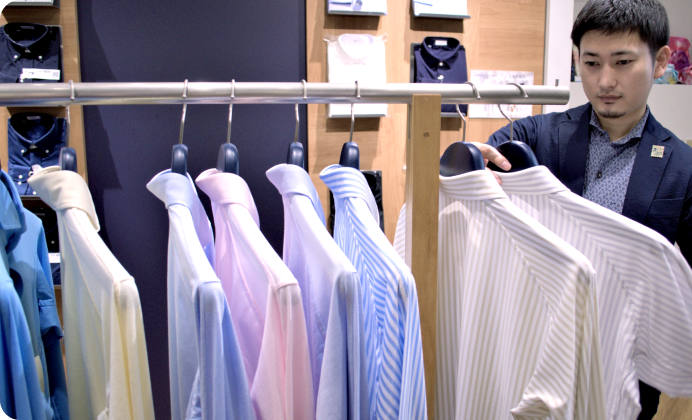 Any memorable episodes?
As long as you have the will, the company will allow you to tackle anything, so you can have various experiences without being bound by the conventional sewing factory. One of the most memorable experiences I've had was when I got to sell our products on TV; it was during my second year with the company. I wanted to convey the soul of the people who were working hard at the factories. I was extremely nervous, but was able to experience the best part of being an in-house factory brand, which is "making and selling our own clothes."