Meet Our Employees
OEM Sales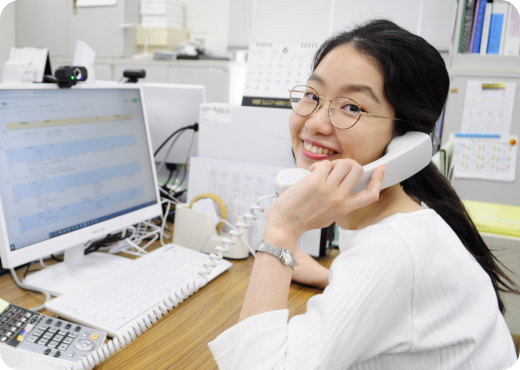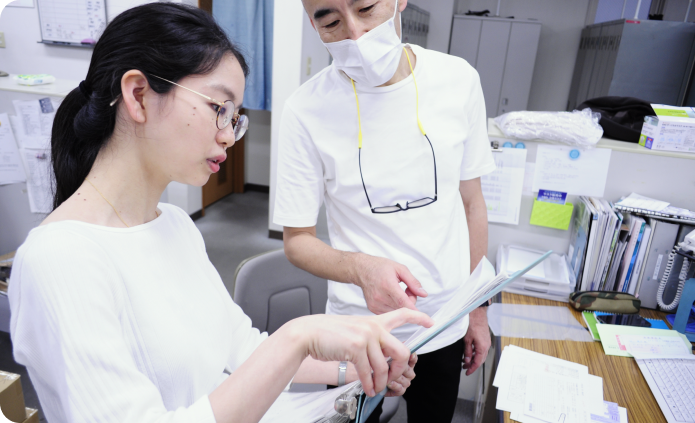 What do you do?
OEM sales involves working within the connecting ring between customers, factories, and material manufacturers. Although our customers are mainly apparel brands, in the recent years the sectors of our clients have been expanding outside of apparel brands, including IT, medical and automotive industries among others. Apparel manufacturers hold two bi-seasonal exhibitions per year, spring-summer and autumn-winter; as a sales official, I make proposals regarding their materials. Through thorough communication with our customers, I try to find out what they are looking for and make suggestions to suit their needs. Our company's job is to realize each brand's plan for their exhibition, give shape to the design, manufacture and deliver the final product onto the store shelves. I also work as a coordinator between internal and external parties involved in the production, to satisfy our customers by making their products true, so that we can build trust and partnerships.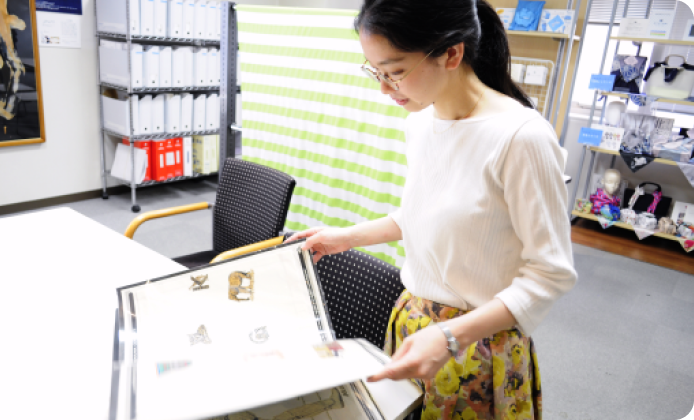 What do you like about your job?
I find it interesting to be able to be part of the process of creating something that make it to the store shelves. When you are working at an OEM sales company, you get to realize how many people are involved throughout the whole process. Especially in the apparel industry, work is divided from upstream to downstream, and it's not an industry where one company can cover everything from yarn development to manufacturing the products. I think my job allows me to understand how clothes at the stores are being produced.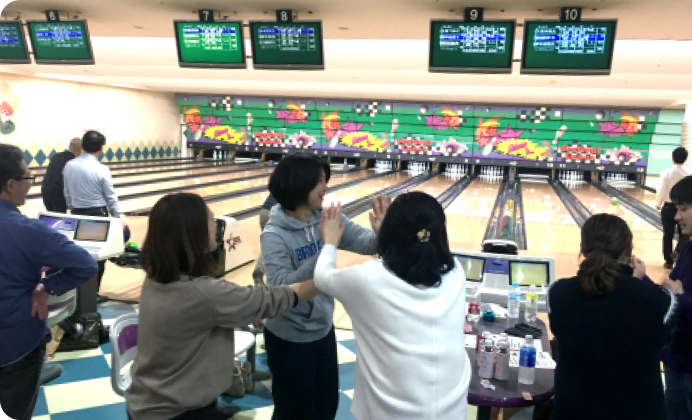 Any memorable episodes?
We hold events once or twice a year, such as going to Disney Sea or bowling, to get to know our coworkers or as part of our environmental union events. You don't have to participate, but these events actually give you a chance to meet people from different departments, who otherwise you may not have a chance to talk to. Many of the employees are friendly, and everyone in the company was truly supportive when I first joined the company. There are many working moms, and I think the company has created an environment where everyone looks out for one another.