Meet Our Employees
Planning and Designing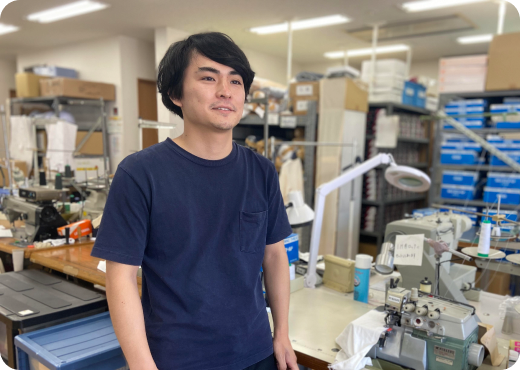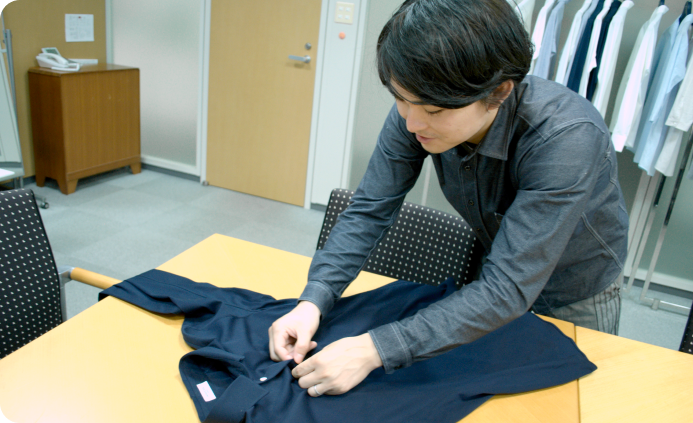 What do you do?
At the Product Planning Department, we prepare patterns and specifications, order materials, give instructions for secondary processing, and prepare the necessary materials and information for the creation of samples according to the customers' requested design. Based on the finished sample, we meet with the customers to confirm any modifications and begin mass production. I believe that the OEM patterner stands between the customer and the factory, and therefore, it is essential that the customer is completely satisfied and the factory can manufacture the products smoothly.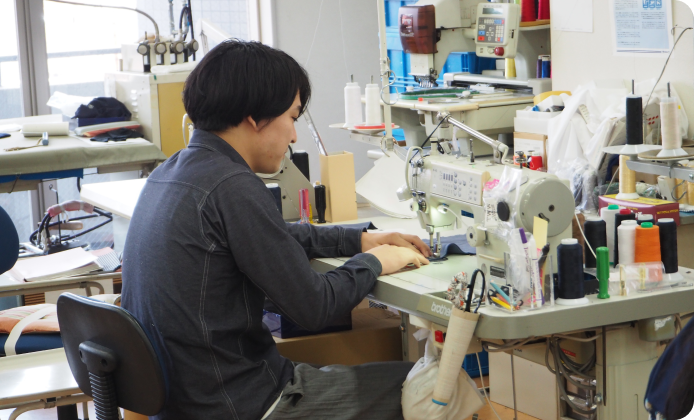 What do you like about your job?
When I draw a pattern, I think about what the customer is looking for. Through repeated meetings with customers, I get a feel of the brand and the designer's intentions, and decide on the silhouette, how should the collar look, and so on. During these meetings, when the customer tells me that we have made something better than what they had asked for, all my clouds disappear and turn into joy.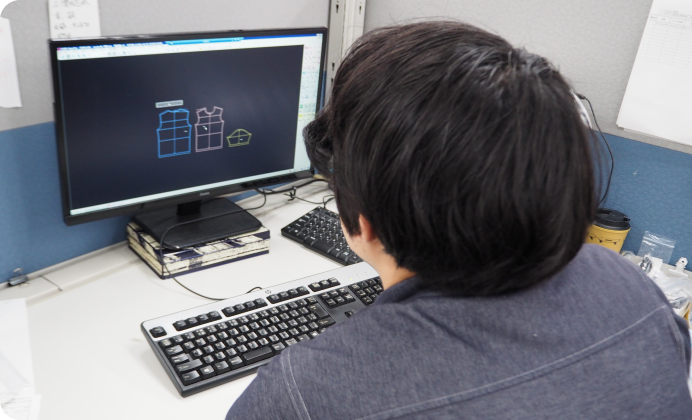 Any memorable episodes?
We have our own factories, and we have the opportunity to visit them several times a year. I feel overwhelmed whenever I see the eyes and hands of the workers who do the actual sewing, and at the same time it turns into true motivation. I have been interested in clothes since I was a student but seeing a factory with my own eyes was like stepping into another world. That is precisely why I'm motivated to learn more about them.